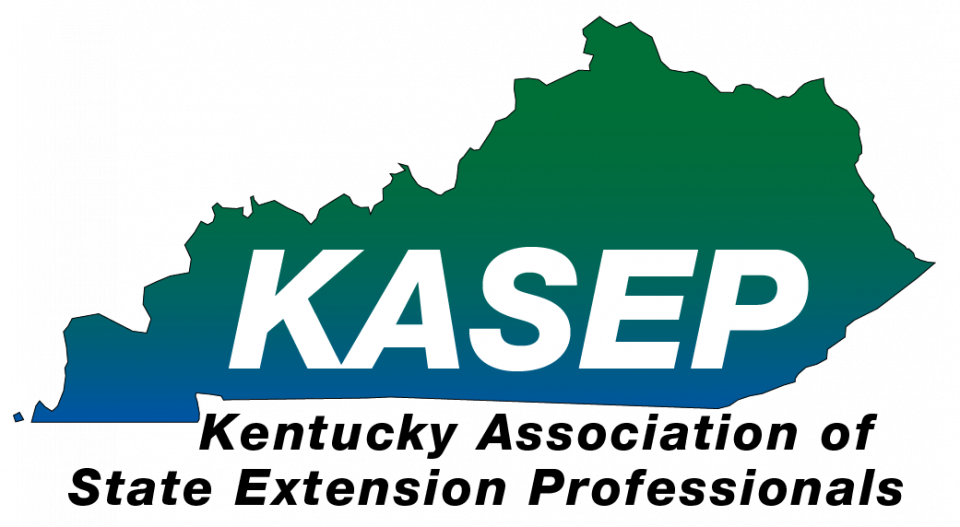 KASEP VIRTUAL SPRING MEETING
Registration for the 2021 KASEP Spring Meeting and Awards Ceremony is now open.
Date: April 23, 2021
Time: 11 AM - 12:30 PM Eastern Time
Location: Zoom (information provided after registration is complete)
Registration Link: https://uky.az1.qualtrics.com/jfe/form/SV_1zCI3nKEcQKs0Hs
MEETING AGENDA:
11:00 am - Welcome
11:00 to 11:30 AM - Greetings and Q&A with Dr. Stephenson (UKY) and Dr. Owens (KSU)
11:30 AM to noon - Coping with Zoom Apocalypse in the COVID-19 Pandemic with Dr. Sean Reilley
Noon to 12:30 PM - KASEP Business meeting and awards ceremony
2021 KASEP AWARD NOMINATIONS
KASEP wants to recognize the outstanding efforts of extension faculty, specialists, and associates with our annual awards. Additional information and nomination forms are available here (2021_kasep_awards_nomination_form_final.pdf). All nominations are due by April 2, 2021. Nominations should be submitted directly to the 2021 KASEP Award Nominations Committee Chair, Kenny Burdine (kburdine@uky.edu).
2021 KASEP OFFICER NOMINATIONS
Interested in being a part of the KASEP team? Nominations for officers and board members are now being accepted.
Open positions include:
President-Elect/Vice President
Treasurer
Board Member (4 open positions)
To nominate yourself or someone else, please contact Brooke Jenkins (brooke.jenkins@uky.edu). Nominations accepted through April 9, 2021.
2020 KASEP Award WINNERS 
M.D. Whiteker Award for Excellence in Extension: Kenny Burdine, Agriculture Economics
Outstanding Extension Specialist Award: Kevin Laurent, Animal and Food Sciences
Outstanding Extension Associate Award: Paula Planski, Nutrition Education Program
Outstanding Project Award: 4-H Chicken Barbecue Project
Outstanding Program: SuperStar Chef
Formal presentations will occur at the next membership meeting.